Does anyone remember the link that was in under this subject (or similar) to a page that had the table cover, sheet, roll pillow, pillowcase, etc?  <br><br>I believe it was like a jacquard on the skirt of the table cover.  Really pretty.  Could you provide the link again?<br><br>Thanks!<br><br>K
It is never too late to be what you might have been. - george eliot
---
"Try to be like the turtle -- at ease in your own shell" - Bill Copeland
---
I have linens from the Comphy Company and they are awesome!  Tons of clients have commented on how soft they are and they are absolutely beautiful.  Price wise I don't think they are outrageous either considering they hold up very well in terms of fabric quiality, softness and color.  However, the linens say they are treated for oil release but I have found that I have oil stains even though I wash same day in hot water with bleach alternative Tide and Oxyclean and I pretreat directly after each massage with spray and wash.<br><br>Also, be prepared for pretty poor customer service.  It seems the show is run by one owner and a secretary of sorts who doesn't have email?!  I have had 4 different orders with them and every one has had a problem of some kind and they are not great with communicating what's going on.<br><br>With all that said though - its worth the headache for the great product.
---
Wow, those are really nice linens!

Angie
---
Fresh Hands
Posts: 6
Joined: Fri Feb 08, 2008 4:01 pm
Location: Lafayette, LA USA
Contact:
Nothing on the cost, though? :?
---
---
Registered Member
Posts: 5888
Joined: Wed Sep 28, 2005 6:01 am
Location: Texas / The Lone Star State
Not so pretty, but an interesting concept for a modern office. Spandex table covers. I'd think they wouldn't be that difficult to make, and could it be done in the colors of the linens. He is a sample photo of a base spandex cover (normally used for banquet tables):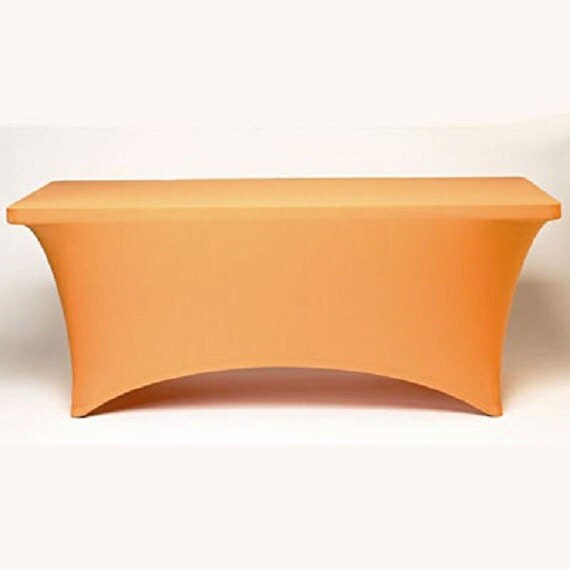 ---